Governance
Governors are one of the largest volunteer forces in the country and have an important part to play in raising standards in schools. At our academy, governors include representatives of staff, parents, our sponsor Co-op, and members of the community.
Governors are volunteers who give up their time to help the academy be the best it can be. Their role is to work together with academy leaders to set the strategic direction of the academy.
The academy is a member of a trust which delegates certain decision-making powers to our Academy Governing Council.
Co-op Academies Trust is a multi-academy trust which runs a number of academies. Please visit the Trust website to find out about the Trust Board and also to view the Trust's Annual Report, Policies and Financial Statements.
The Trust operate within an established Scheme of Delegation detailing those matters that are reserved for the Board and those delegated to governors and Headteacher:
Decisions reserved for the Trust Board include providing strategic direction to the Trust, ensuring financial viability, establishing an Audit Committee and compliance with Department for Education requirements.
The governors at each academy are responsible for ensuring a high-quality student experience that meets the needs of the local community. This will include remaining informed about what children are learning and the progress they are making, making sure children are safe, ensuring resources are used effectively and engaging the stakeholders.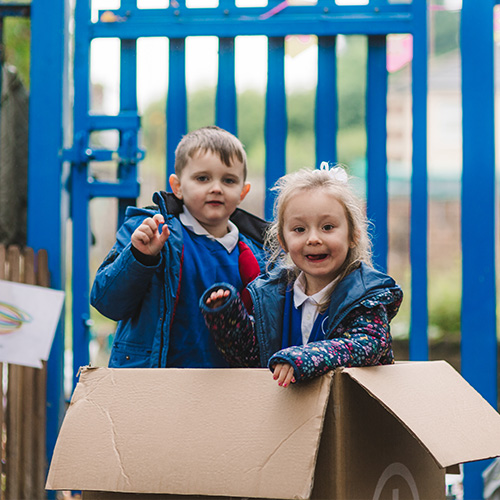 Our Academy Governing Council
How our Academy Governing Council is organised
The Academy Governing Council consists of 8 to 12 governors, of which between 2 and 5 governors are appointed by the sponsor. In addition, the local governing body includes 1 staff governor, 2 parent governors and the Headteacher. The Academy Governing Council can then appoint a number of community governors to be representative of the local community, provide insight into local partnership links, or bring a particular set of skills.
Contacting governors
Governors can be contacted by writing to the regional governance manager. Contact details below.
Katie Stobbart (smgovernance@coopacademies.co.uk).
Alternatively, please write to the school office - highlighting that your letter is for the attention of Katie Stobbart - and they will pass on your correspondence.